We employ a variety of printing techniques to provide creative product solutions that best fit our partners' needs.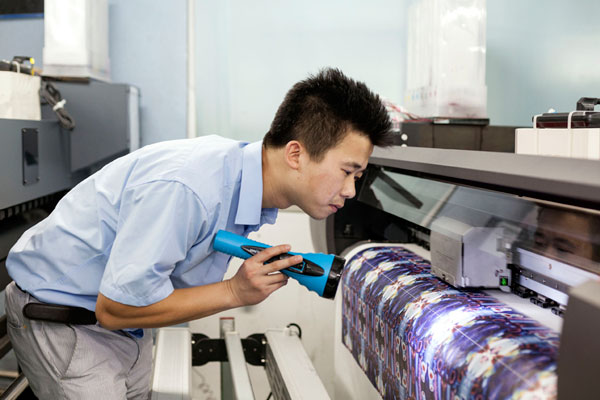 Digital transfer printing (sublimation)
This technique involves first printing a design onto paper, and then using heat and pressure to transfer the design from paper to fabric. During this process the ink transforms directly from liquid to gas, allowing it to impregnate the fabric and create a smooth finished product resistant to water and light exposure. In addition, sublimation allows for the printing of intricate, detailed designs, and bright, vibrant colours. It is possible to apply any of the below techniques to sublimated fabric.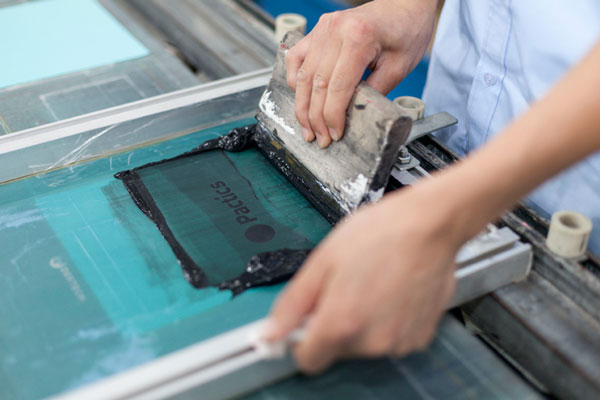 Silk screen printing
This is a traditional printing technique that has been used to produce beautiful designs for centuries. The desired design is cut out of a stretched screen, before ink is pushed through this stencil onto fabric beneath it. This is a simple way to create striking images, and works particularly well for bold designs or logos.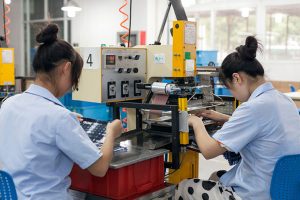 Heat stamping
(embossing and debossing)
During this process a mould is made of the chosen design or logo. The mould is then applied to the fabric using extreme pressure, which leaves a relief image. This is a very useful technique for subtle branding, leaving a sophisticated, unimposing design. Alternatively a film can be applied to the mould before pressure is applied, filling the relief design with a chosen colour.

Film printing
Similar to silk screen printing, this process involves creating a stencil of your chosen design on a stretched screen. However instead of ink, glue is pushed through the stencil. Before it dries a coloured film is applied to the glue, producing a bold image. This technique works best with simple designs.
Other decorative techniques
We can provide a variety of decorative techniques in addition to decorating the fabric. These include – but are not limited to – stitched labels, contrast stitching and stitching variations, and a selection of cords, beads, and closures.