We believe that working in an environmentally sustainable way is simply good business practice. We take our responsibility to the natural world seriously, and continually strive to reduce our impact on the environment throughout our processes.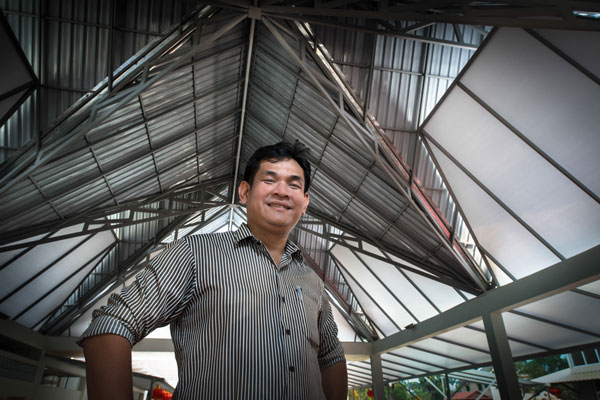 Research
We understand the materials we work with, and the impact our work has on the world around us. We consistently work to expand this understanding even further, and are currently partnering with the University of Amsterdam on a waste management research project. Such research makes us better able to actively minimise our environmental impact, as well as better equipped to advise our partners on the environmental aspects of the products we manufacture for them.

Innovation
A commitment to innovation is in our DNA. Marrying this with our equal commitment to the environment means we were among the first to offer our partners environmentally sustainable materials, including recycled microfiber. We continue to utilise our innovation efforts to create new, environmentally-friendly materials and production methods.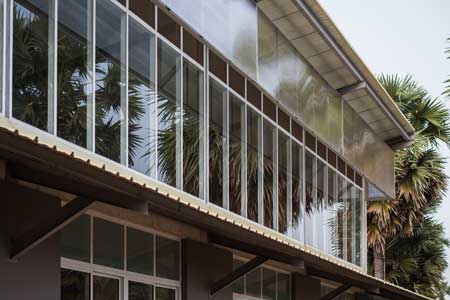 Green factory
In March 2014 we opened our state-of-the-art, sustainable work space in Siem Reap. The factory is designed to work in harmony with the local climate and surrounding environment, as well as with the people that work there. For example large windows allow for daylight harvesting, and strategically located air vents ensure workers always benefit from natural air flow. Rainwater is collected to flush toilets, and solar panels power the LED lights used after dark. The factory is the first of its kind in Cambodia, and sets a strong example of environmentally sustainable manufacturing possibilities.

Waste management
We continually endeavour to limit the environmental impact of our work as much as possible. We work with our partners to meet their practical and creative needs in a way that produces the least amount of waste fabric, and use most environmentally-friendly inks available during our printing processes.
For more information on our environmentally-minded manufacturing practices, please take a look at our latest CSR magazine.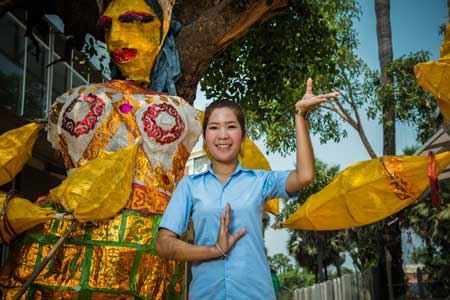 Social ResponsibilitySupply Chain ManagementWorking with Pactics