In 2004 we established Pactics with a simple yet strong vision:
to create a decent company that offered competitively priced, high-quality microfiber products in an environmentally and socially responsible way.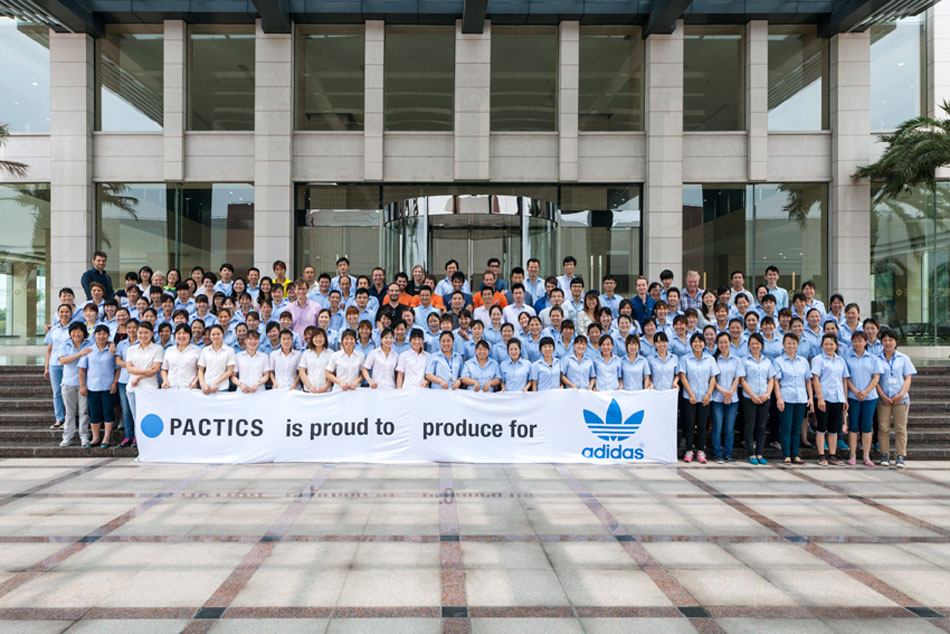 Knowing that in-house production would give us greater control of product quality and supply chain management, we began by establishing a small 15-person factory in Shanghai, China, which soon expanded to 65 employees by 2009. Spurred on by our founding ambitions, we set up a pilot plant with a small team of staff in Siem Reap, Cambodia, in 2010.
Not only did operating in Cambodia allow us to provide above-minimum-wage jobs to an economically deprived community, it also gave us the opportunity to build our own cutting-edge, sustainable work space which caters to the needs of both our people and our planet. In March 2014, we opened the doors to our brand new factory in Siem Reap, featuring unique environmentally-friendly elements and a variety facilities for our staff.
Today, our facility in Siem Reap employes 300 full-time Cambodian staff, bringing our total workforce in China and Cambodia to 400 employees.
While much of our high volume production has now shifted to our green factory in Siem Reap, Shanghai remains the home of Pactics' knowledge and innovation. Here, we continue to develop ground-breaking technologies and production techniques which allow us to offer unique, quality product solutions to our partners.
Today we are leaders in both microfiber innovation and procurement best practice, all while partnering with the world's leading lifestyle brands. In a nutshell? We do business in a way that works for everyone.
ValuesQuality ControlSupply Chain ManagementWorking with Pactics