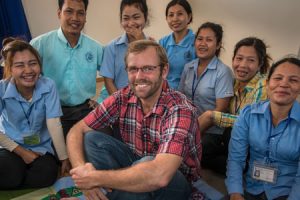 We believe that caring for and investing in people is the best way to serve our partners and create great products. Accordingly, the welfare and development of our team is at the core of everything we do. The countries in which we manufacture our products are known for poor working conditions, but we pride ourselves on setting a positive example and demonstrating a viable alternative. We are proud to have the SA8000 certification as of September 2015.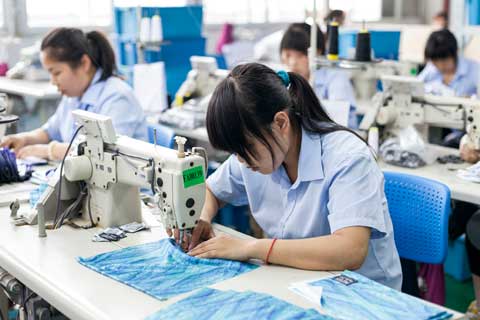 Compensation
We ensure that all of our team members work reasonable hours and are compensated fairly. This eliminates the need to complete excessive overtime to supplement poor wages, and allows our team more personal time to spend with their families.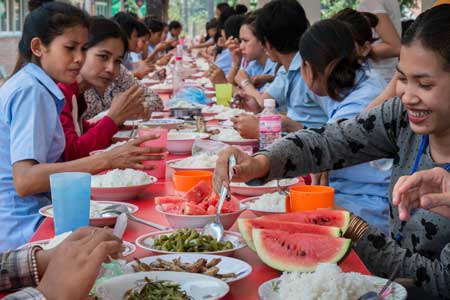 Benefits
We offer a full package of benefits to all of our team members, ranging from support for further education and medical expenses, through to subsidies for motorbike helmets and healthy lunches. Our team also benefit from comprehensive health and accident insurance.

Working environment
It is important that our team is safe and comfortable while they are working. We provide full health and safety training, and ensure our sites meet rigorous health and safety standards. Our Cambodian factory was designed to provide a pleasant, people-and-planet-friendly working environment, and built in Siem Reap to allow workers to stay with their families rather than leaving home for the factories of Phnom Penh.
For more information on our socially responsible way of working, please take a look at our latest CSR magazine.

Environmental ResponsibilitySupply Chain ManagementWorking with Pactics